This Valentine's Day make it special — with delicious organic, Haitian chocolate.
Buy Haitian chocolate online by February 8th & we'll deliver on or before February 14th to your Valentine.  Add an "order note" and we'll include a handwritten note card.
Dark chocolate is a super-food with well documented health benefits.  It's nature's organic, natural snack.
6 grams of fiber
38% RDA for Iron
33% RDA for Magnesium
50% RDA for Copper
Rooster's chocolate = certified organic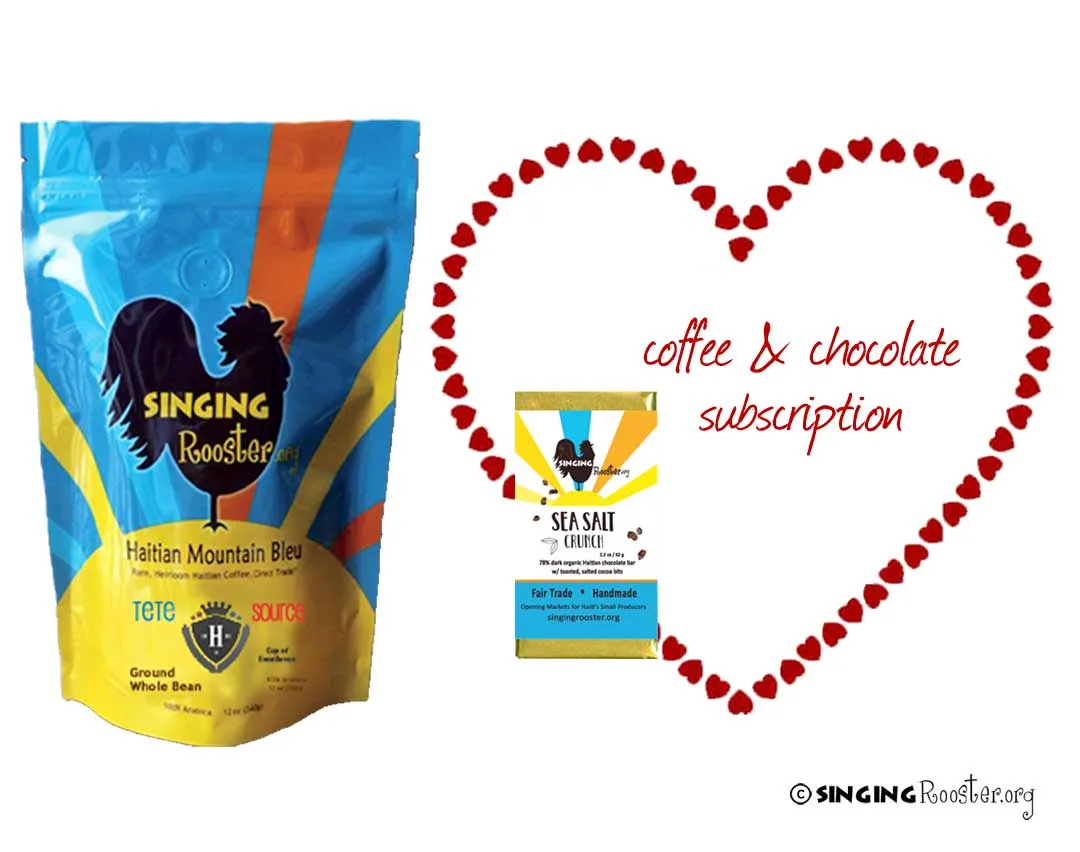 Want to up the health benefits of your gift?  Add a bag of coffee.  Coffee has many of the same antioxidants of chocolate but none of the sugar!

Our Haitian coffee & chocolate bar subscription gift shows the love all year long!

We'll send a primo bag of coffee & chocolate bar monthly to your sweetie.
We're Singing Rooster and have a variety of special gifts from Haiti:
Haitian coffee

Haitian themed gift sets (including gift basket)
We work directly with farmers.  We help farmers improve crops, increase capacity, farm with environmental responsibility, and produce consistently high quality cacao in Haiti.
We supply bean to bar chocolate makers with fermented cacao beans from Haiti as well as sell Haitian chocolate bars online.
Haiti doesn't need (or want) handouts.  Support #haitianfarmers and change the face of a nation while giving the best valentine's day gift ever (husband, wife, girlfriend, boyfriend!)