Raise money for Outreach in Haiti w/ Haitian Goods (win-win)
Raising money for your work in Haiti is a lot of work. We make it easier with our resources. Looking to sign up for an actual wholesale account? That information is on this page: Fundraise with Singing Rooster Haitian Coffee, Chocolate, Art.
Singing Rooster's Publicity Resources will save you time
Copy/paste the following images and or text to your social media, website or enews.
Our only requirement: link back to our About page — www.singingrooster.org (we get better google ranking!)
Introduce your group to Singing Rooster :
(Name of your org) has been working in Haiti since (date). Our mission is to….
We use and sell Haitian coffee because it's a win-win: it supports Haiti's economy AND we're raising money for (clean water, books, medicine, food). We've raised OVER $ so far JUST by drinking coffee. Moreover, we buy coffee from Singing Rooster.org — a wonderful nonprofit doing great work in Haiti who exceeds principles of fair trade.
Contact (name of your best contact) with questions about our Haitian coffee, chocolate, and art fundraising program.
Another Good Introduction:
We're partnering with Singing Rooster — a champion of Haiti's small producers. Singing Rooster offers an opportunity to directly support vulnerable farmers, help reforest Haiti, and build rural economies, just by drinking freshly roasted, gourmet Haitian coffee.
Join us.
Singing Rooster's Haitian coffee is organically grown, hand picked, and provides economic stability for thousands. We're helping Singing Rooster empower rural families. Your cup combines excellent taste with environmental AND social responsibility.
Better than Fair Trade : Singing Rooster exceeds every aspect of fair trade: they pay farmers a minimum of $3/lb for coffee crops & return another .50 cents from sales.
They use proceeds to help farmers with agriculture improvements, business management, and replanting Haiti's deforested lands with tens of thousands of coffee and cacao (chocolate) trees.
When they wholesale it to us & we retail for $10 or higher– and we put our funds towards outreach in Haiti – Haiti gets a whopping 66% from every sale!
Job Stability : about 70% of Haitians are unemployed; sustainable jobs are required for autonomy. Haiti's potential as a self-sustaining country rests, in part, with economic development: job creation, product improvement or design, and opening international markets for Haitian goods like coffee, art, and chocolate.
Meaningful employment is one path to autonomy, self-sustainability and dignity. Singing Rooster has been working towards these goals for over a decade.
Invest in Agriculture, Haiti Prospers
According to The World Bank, economic growth in agricultural is more than twice as effective at reducing poverty as growth in other sectors of the economy.
Coffee and cacao play important roles in Haiti's rural economy: it provides income diversification, there are thousands of jobs in coffee and cacao, and new seedlings are environmentally essential for reforestation and soil management.
Long Lasting Impact : Buy Haitian. At great prices. Add value. Create markets. Give proceeds back to farmers. Teach business management and growth.
Autonomy is a beautiful thing.
We're partnering with Singing Rooster — a champion of Haiti's small producers. Singing Rooster offers coffee drinkers an opportunity to directly support vulnerable farmers, help reforest Haiti, and build rural economies, with one simple act: Drink Haitian coffee.
Join us.
nonGMO vegan gluten& soy free superfood
Singing Rooster's Haitian chocolate bars are 78% Creamy dark, come in several flavors, and direct support small cacao producers. They build fermentation takes with proceeds (it's the bottleneck of their business).
Haitian chocolate is rare and offers tasting notes of Red Fruit, Hazelnut, Jasmine, Licorice, and White Pepper.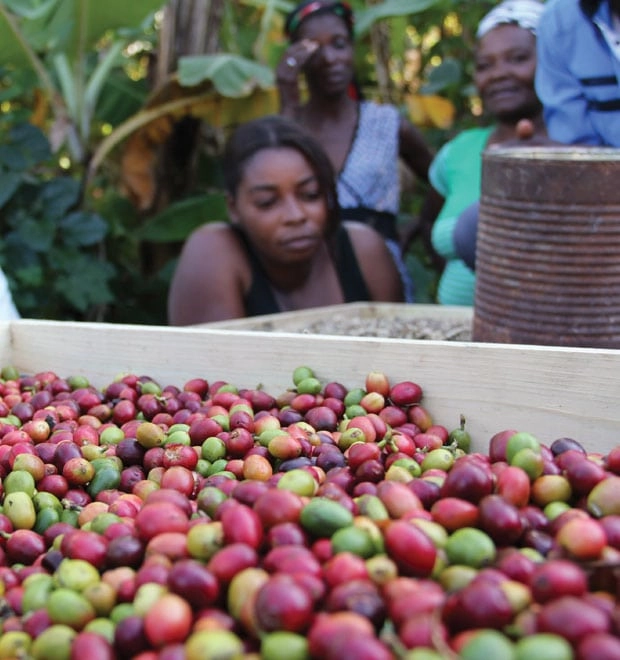 Farmers want jobs — to sell crops for premium prices, and share in retail profits (Singing Rooster uses 100% of their proceeds to build better businesses in Haiti).
Singing Rooster has put over $2,000,000 so far directly into the pockets of farmers. They've returned another $200,000+ in proceeds from coffee sales.
When we return our own proceeds to Haiti – Haiti wins big.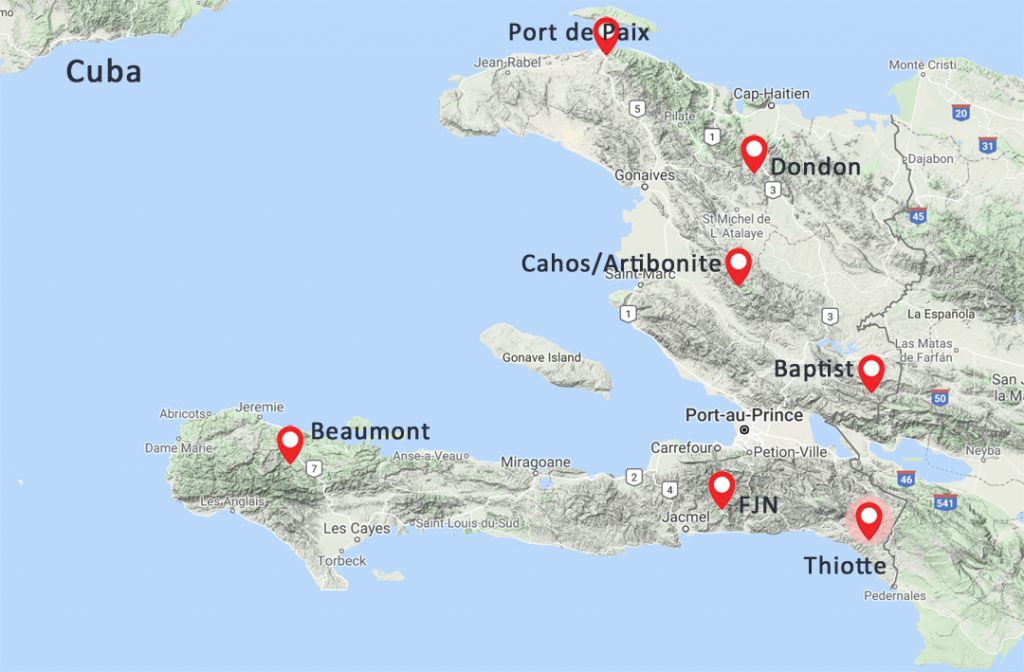 Haitian Coffee Grows Across Haiti
Haiti is a small place – only slightly larger than Vermont. Plus, much of it is vertical: 65%. Haiti is the most mountainous nation in the Caribbean, and the highest point is Pic la Selle: 2,680 meters / 8,792 feet. What's great about all of this? Coffee grows best high on mountain sides.
Singing Rooster works in ALL major Haitian coffee sectors. They partner with small-scale, farmer-owned cooperatives.
Cocoa farming has many overlaps w/ coffee agriculture: pick the crops when ripe, ferment beans from 2-8 days (a gooey, heated heap), dry well (but not too much), sort, and bag.
Similar to coffee agriculture: Haitian cacao orchards are old, yields low, and techniques inconsistent.
With Singing Rooster's support, farmers plant new crops, become more efficient and equipment upgrades (like more fermentation tanks) improves quality.
Creole Gardens: Haitians are masters of diversification — coffee and cacao grows in creole gardens which also have corn, yams, beans, avocados, mangoes, chadeque (grapefruit), pineapple, etc.
Along with Singing Rooster, we're investing in Haiti's farmers and producers.
Health Benefits of coffee are incredible. Nothing else comes close to providing as many antioxidants as coffee (fruits and veggies have tons of antioxidants, BUT the human body seems to absorb the most from coffee).
Does this mean we can eat less broccoli if we drink more coffee?
Fingers crossed. Read more –>
Reforesting Haiti
Haitians have been farming cacao and coffee for centuries. That said, few have consumed Haiti's products.
One reason is low yields — crops are old and harvests meek. Singing Rooster helps farmers revive agriculture by planting tens of thousands of coffee and cacao seedlings.
Seedling nurseries revive old fields, provide income and are an important link to Singing Rooster's reforestation efforts in Haiti.
Farmer Training : Singing Rooster's agronomists train farmers in efficient techniques like the use of humidity meters. Coffee should be dried to 12-10% moisture (no more, no less). They also have an demonstration coffee farm near Thiotte Haiti where hands-on training and experimentation takes place.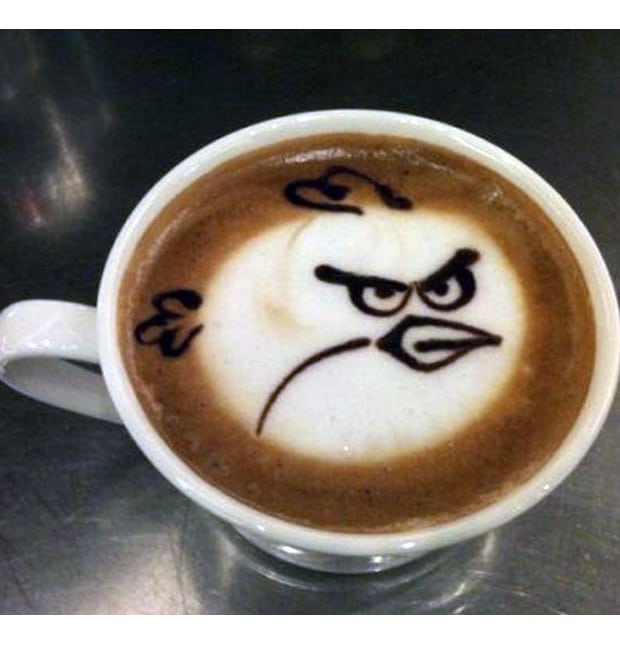 Ditch the Angry Bird Latte : Coffee makes you happier. A study done by the National Institute of Health found that those who drink four or more cups of coffee daily were 10% less likely to be depressed than those who don't drink coffee. Read more on the health benefits of (Haitian) coffee–>
Dark Haitian Chocolate
Certified Organic, Certified Fair Trade: Unlike the bulk of the world's cacao – Haiti's crops represent the elite: top 3% of cacao produced on Earth.
Haitian cacao is rich, smooth, and fruity. There's an essence of jasmine and a surprising note of licorice. When we eat a Singing Rooster chocolate bar, we're directly helping them support Haitian cacao farmers.
Ask Supporters to Take the Pledge : If just 50 households drink Haitian coffee for one year, we'll raise over $5000: 50 x 3 bags/month x 12 months x $3 per bag = $5,400.
In 3 years of coffee sales, the HaitiProject.org has raised over $40,000 just by selling coffee (and this .org is SMALL).
We have materials to help you set up your own Haitian coffee cart at work, church, or break room at school.
Fundraising with Haitian Goods, like coffee & chocolate is EASY
We've helped hundreds to raise thousands. By fundraising with Singing Rooster's farm-direct Haitian goods, you're getting quality products people want (80% of adults drink coffee) and who doesn't love chocolate and art?
More than that, Haiti's small producers win — we work shoulder to shoulder w/ our producer partners, buy goods for much higher than fair trade, and return 100% of our own proceeds to build better businesses (autonomy).
Join us! Learn more.
Great text and logos to use to link back to Singing Rooster's website:
Singing Rooster is a social enterprise nonprofit who means business. We partner with Singing Rooster to support Haiti's small producers, reforest Haiti & build rural economies by buying Haitian coffee, Haitian art and Haitian chocolate
If you're a non-profit, school, charity, parents adopting kids, Singing Rooster offers a unique fund raiser with our AWESOME tasting but rare Haitian Mountain Blue coffee, Haitian chocolate & Haitian art. Buy Haitian products wholesale to raise money at your own fundraising events.
We've helped hundreds to raise THOUSANDS.
Singing Rooster is a social enterprise nonprofit who means business. Help us support Haiti's producers, reforest Haiti & build rural economies with one simple act: use Haitian (coffee, cocoa, art) at your next fundraiser.
Learn how fund raising with Haitian products can raise money for your organization. (Hint: you buy coffee at wholesale prices & retail).
Keep up to Date – Monthly enews