Coffee For Cange & Ecole Bon Sauveur
The Diocese of Upper South Carolina uses Haitian coffee to raise money to support the the elementary and secondary school in Cange : Ecole Bon Sauveur.  
When we buy, drink, and share Haitian coffee (chocolate & cacao nibs) with others – 1,300 children attend school.
Not only does Haitian coffee help us to raise money to send children to school, it supports coffee farmers through Singing Rooster who pays farmers well above fair trade values ($3.50 minimum/pound) and returns their proceeds for business development in Haiti.
It's a win-win  because Haiti needs to sell products, earn great prices for  goods, and those goods help send kids to school.
How we use Singing Rooster's wholesale goodies in our Dioceses: 
Designate a Parish Rooster to set up a wholesale account with Singing Rooster.  Call and get assistance with creating an account 608-721-0622.  Else, register an account (upper right hand corner) and forward the email you receive to Molly@singingrooster.org
Next, your parish rooster orders coffee & chocolate wholesale from Singing Rooster's website.
Your parish rooster may pay for wholesale goods immediately with a parish (or individual) credit card or elect to be invoiced.  All invoices are paid directly to Singing Rooster.
Parish roosters organize the retailing of coffee & chocolate to supporters through monthly coffee carts, church bazaars, holiday fairs, when the bishop visits! Add coffee & chocolate sales to pre-existing events.
Proceeds earned on those goods are distributed by each parish to the Upper S.C. Dioceses c/o Cange School :    1115 Marion St, Columbia, SC 29201

Create your account today! call Molly  608-721-0622.  Tell her you're with Upper South Carolina.  Else, register an account (upper right hand corner) and forward the email you receive to Molly@singingrooster.org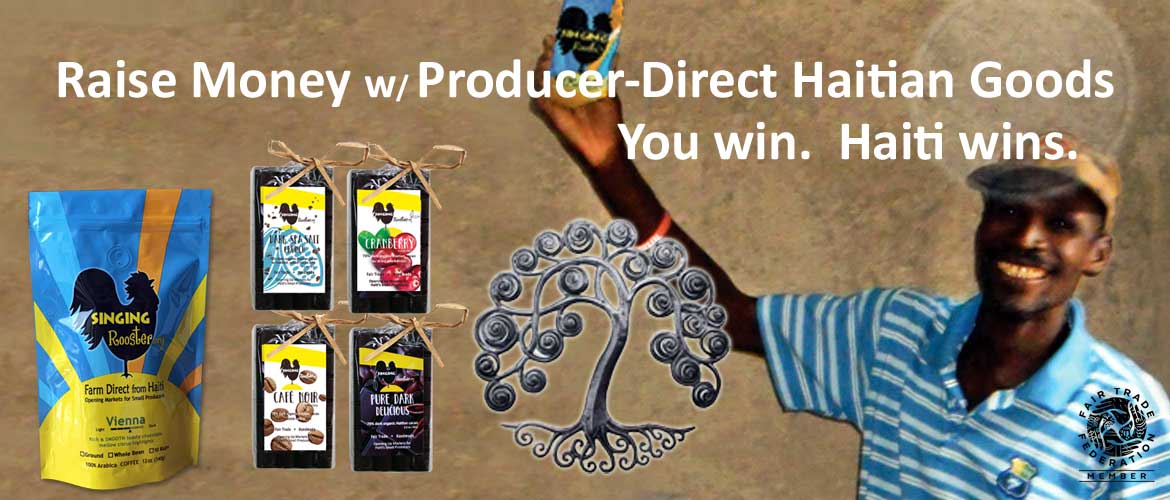 Helpful Materials
Fundraising Ideas
Powerpoint Presentation
Sign up Sheet (some collect pre-orders)
Bulletin insert template