Can garden art change Haiti's deforested landscape and bring back the birds?
Yep. And Your customers will love the art and support the story.
John Audubon (1785 – 1851) was born in Haiti to a French naval officer and his Creole mistress. He would be heart-broken to see Haiti's present day ecology – one of the most environmentally devastated places on the planet.
In a country with less than 5% forestation, it's no surprise that Haiti lacks birds (water sheds, soil stability, shade, beauty that greenery brings).
We're Singing Rooster and offer retail and wholesale Haitian art.
100% of our art proceeds support our work with coffee and cacao (chocolate) farmers by helping us to plant tens of thousands of coffee and cacao seedlings.
Because coffee and cacao are income-providing, these trees won't be cut down for firewood. Moreover, they thrive in the shade of taller trees and, therefore, become their protectors. Taller trees beckon birds. Birds and trees beckon tourists. Tourists bring dollars and employ thousands. Locals now have incentive to protect forests.
If you are or know of a garden store, nursery, or fair trade shop – tell them about our wholesale Haitian art program.
If you ARE a garden store, nursery, or fair trade shop – ask us how you can buy wholesale Haitian art. Margins from art are excellent: up to 50%.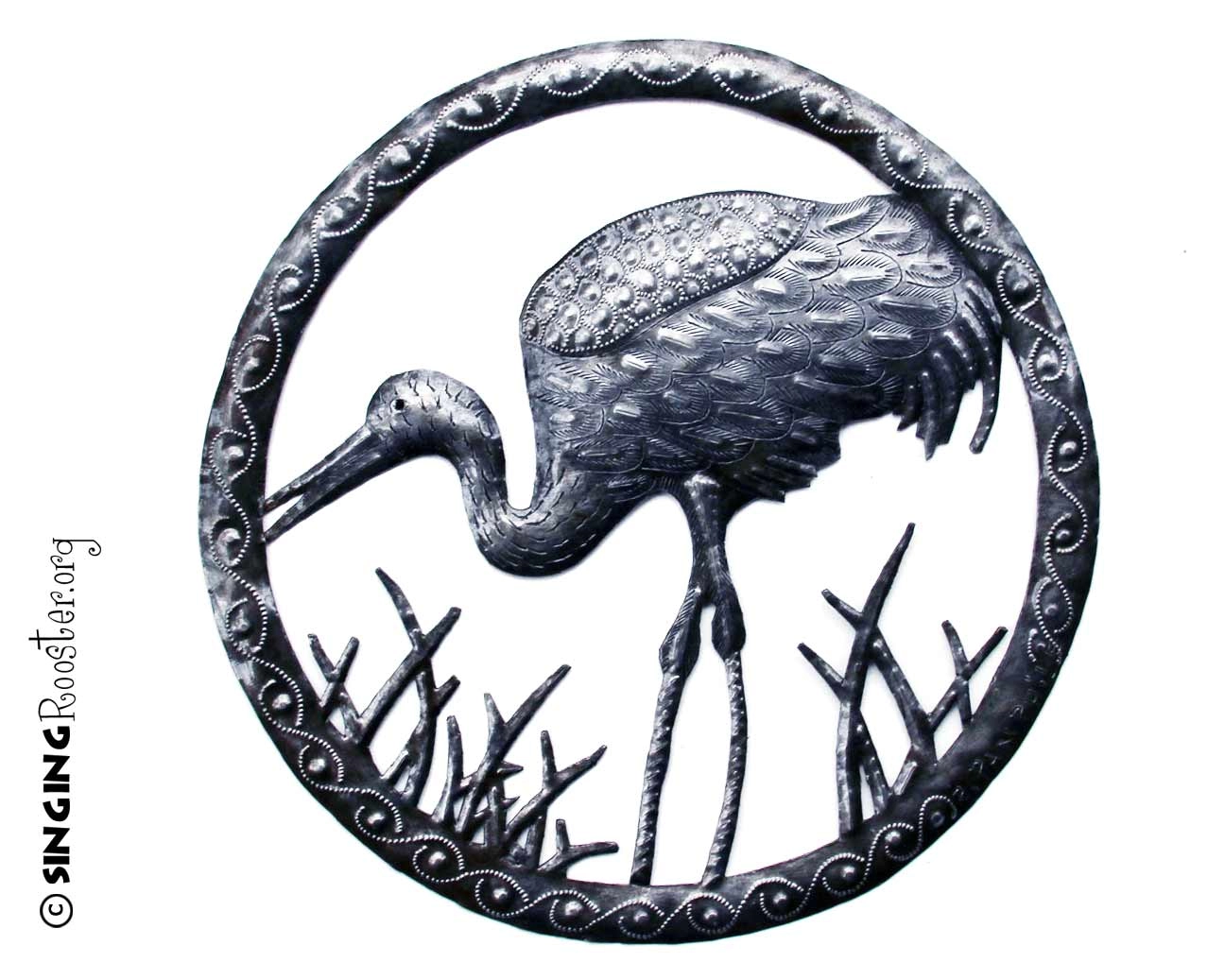 Buy a crane garden stake or wall hanging for your garden (can hang indoors too).
Or Learn how to set up a wholesale account for #Haitianart for your store.
We're members of the fair trade federation.