Over 1M
into Farmer pockets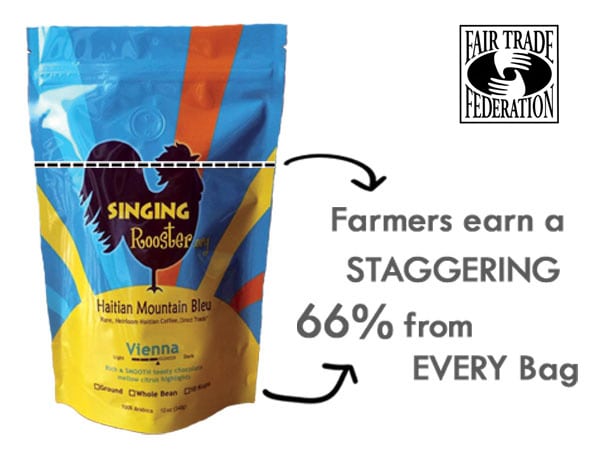 Farmers are paid a MINIMUM of $3 per pound for crops; we return another 50 cents after crops sell for continued business development.  The remainder of costs — 34% — pays for export/import, transport to roastery, warehousing, roasting, bagging, shipping coffee.
Fair Trade?  Better.
Singing Rooster is a  social enterprise non-profit established in 2009; we are a member of the Fair Trade Federation but we are more than Fair Trade. We partner commercially with small-holder producers to alleviate poverty in Haiti by building stronger businesses:
Agricultural and business consultants
Organizers of pre-harvest financing
Primary buyers of crops/products at premium prices
Transforming crops into higher value items (like roasted coffee or chocolate bars)
Business guiders, developers, cheerleaders
Equitably distributing economic gains
Market creators (

help by telling your favorite nonprofit, Fair Trade retailer or grocery store about us

)
The per-capita gross national income is less than $800 a year for a farmer family.  We're building rural economies because farmers, not middlemen, spend money at home.
Singing Rooster works with small producers across Haiti.
We exceed fair trade prices for crops and return 100% of proceeds from sales back to farmer communities in the form of agricultural, small business management, and entrepreneurial development activities.
Many claim to work shoulder-to-shoulder with producers — most are exaggerations or plain fabrications.
Transparency sorts through labels and tales.  Our 990s
Business Training :  Coffee & cocoa farmers have been tilling the land, harvesting crops for centuries.  With modest instruction in basic accounting and training on costs of product transformation, farmers are better able to show younger generations a viable way to earn a living.
Equipment Upgrades :  We research, investigate and test equipment that may transform farming practices and production.  We recently visited Colombia — a country where farmers are organized and value education (their government supports it).  With small upgrades, an entire village may be transformed into a powerhouse.
Environmental Impact :  Along with managing the entire supply chain on behalf of producers, we've planted tens of thousands of seedlings (coffee & fruit tree canopies) in one of the most deforested nations.
In a country where less than 3% of lands are forested, this is significant. Read more –> coffee trees are changing the face of Haitian mountains.
Lots of groups claim they work at origin – we mean it.  Our team — Fedner Exantus, Alphonse St. Louis, Christophe Nicaise and Rodolphe Eloi — works tirelessly crisscrossing Haiti to reach remote communities. We train in quality improvement, small business management, and business growth.
These guys have helped farmers improve export yields by over 30%.  This translates into putting tens of thousands of dollars into farmer pockets.
We've been working with farmers for years and have cultivated great relationships — Mme Sylvie & Mme Journal are rare in Haiti:  women in agriculture.  They serve as technical consultants for Singing Rooster:  overseeing new business practices, harvest management, and preparing crops for export.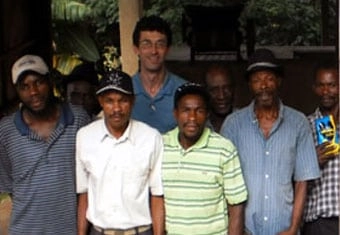 Christophe Nicaise  :  is co-founder of Singing Rooster and a skilled entrepreneur.  Christophe oversees supply chain management and other on-the-ground activities with coffee and cacao farmers in Haiti.  Along with putting in 40+ hours a week with Singing Rooster, Christophe owns his own water technologies company – Innovative Waters. He spends much time on the ground in Haiti facilitating and managing our work with farmers. He's a kind, gentle sort who has a hard time saying no — which is why everybody enjoys working with him. Ask any coffee cooperative in Haiti about Christophe & they'll crow his praises. Christophe's favorite quote: "To whom much is given, much is expected."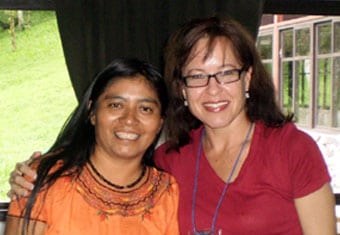 Molly Nicaise  :  co-founder and CEO of Singing Rooster, is skilled in small business management and market development. She brings knowledge of product development, branding, and sales. Molly's favorite quote : "Farmers, not middlemen, will transform Haiti." Her second favorite quote? You'd have to take her to the Cardinal to find out.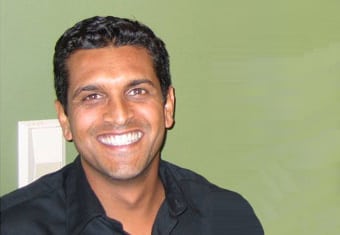 Saurin Nanavati is Singing Rooster's Director of Business Development. Saurin brings much experience to the Rooster; previously he managed Root Capital's financial advisory program, implemented a mobile phone-based agriculture system in Uganda, was the program director at an organic fair trade cotton cooperative in India, served as a technical adviser for USAID's microenterprise development program in Armenia, and is a former Peace Corps volunteer in Panama.
Saurin's favorite quote, "One simple act. Drink coffee.  Eat chocolate. Enjoy art."
Jess Laport is Singing Rooster's top sales agent in Haiti. Jess brings passion and commitment to the Rooster;
Jess's favorite quote, "If I had my own motorcycle – getting around Port au Prince would be a breeze."
Corinne Hale is Singing Rooster's newest Coffee Ambassador and Director of Sales for the U.S. office. She brings the skills of anthropology, nonprofit management and enthusiasm to the Rooster's team!
Corinne's favorite quotes:
"Live simply, so others may simply live." –Mother Teresa
"Never doubt that a small group of thoughtful, committed citizens can change the world; Indeed it is the only thing that ever has." –Margaret Mead
Judy Exantus is a Singing Rooster coffee ambassador based in Haiti.
Judy's favorite quote, "Why does Molly keep calling me Judy?"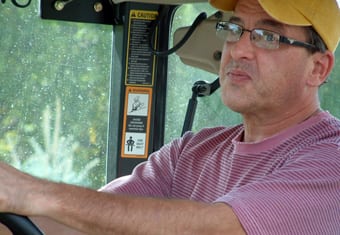 Joel Friedrich is Singing Rooster's head roaster and oversees our entire warehouse operation in Wisconsin.
He gets the coffee roasted, bagged and boxed.  You need green Haitian coffee?  He's the guy who coordinates the packing, loading and shipping.  There's a lot going on behind the scenes at the Rooster & this guy works long hours.  We're grateful for his dedication.
Joel's favorite quote, "It's 5 o'clock somewhere."